Jamie Ball- Second Go Around
5/12/2010
Jamie Ball – Second Go Around
(White Lightning Motorsports) – May 12, 2010 – Night two at the Knoxville Raceway would be a little bit easier than night one for the White Lightning Motorsports team. Last week the team only ran the 360 class compared to the week before when they ran double duty in both the 305 and 360 class.
The second night of racing would go well for the Delta Oil #5J. Nothing bad would happen at all, it was just a night full of getting good laps. Each lap is valuable to Jamie and the more he can get the better off he will be. The night was started out with Jamie drawing a #9 pill to line up his spot in time trials/hot laps. This week the track decided to keep the group time trials but to do them in conjunction with the 360 hot laps. Jamie would go out in the first group and his best time would be a 16.975. That time would earn Jamie the 29th position in qualifying. After qualifying it was time for the heat race. Jamie would line up in 8th position and that is where he would finish. The next event would be the 360 B-Main where the Delta Oil #5J would be scheduled to line up in 13th position. The race would go green all 10 laps and Jamie would go onto finish in 10th place. Overall the night was a success. Jamie was able to turn some good solid laps and he would also get faster and more comfortable as the night went on.
After the race Jamie commented on the night saying, "Our main goal tonight was to make some solid smooth laps and to bring the car home in one piece. We met our goals tonight and we got faster. The feeling and power of my sprint car compared to my outlaw dirt kart I've ran in the past is totally different. So this takes some getting used to. But with the people I have supporting me I know in no time well be contending for a win at the Knoxville Raceway."
Jamie is ready for this weekend. "On Friday we are renting Knoxville Raceway from 6:30 PM-9:30PM to get some more laps in and get ready for this Saturday's racing action. Hopefully this week we actually get to rent the track. The past two times we have tried to rent the track it has been canceled due to rain. This Saturday Jamie will race both his 305 and 360 in the Knoxville Championship Cup Series Night #3 Slideways Karting Center / Pella Printing Night plus 305's"


Keep an eye on Jamie's progress this week and beyond at www.jamieball.com

If you would like to receive Jamie's weekly releases, send an email with the subject line "Jamie" to jamie@jamieball.com .

Jamie and White Lightning Motorsports LLC would like to thank Delta Oil, L & J Enterprise Inc, JJ Kane Auctioneers, Iowa State Savings Bank, Fragola, VP Racing Fuels, Bell Helmets, Keizer Wheels, Driver Websites, Pro Shocks, Vortex Wings, Hoosier Racing Tire, DMI, King Racing Products, BR Motorsports, Wilwood Brakes, and all other family and friends for their support.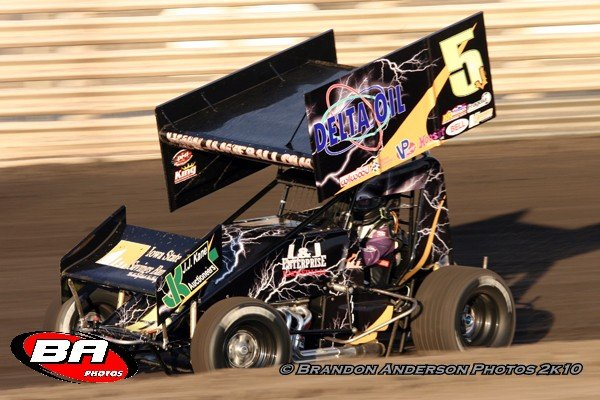 Photos courtesy of Brandon Anderson of BA Photos
www.jamieball.com