I finally got around to building the prototype for my next Voodoo Novelty item. For now I am calling it W.O.W. (Winged Outlaw Washer-Toss). I tested it out with some test groups and they had a lot of fun with it. At first I thought it may be too difficult, but it didn't take long to get the feel for it. I still haven't decided if this is the finished product or not. I may put a hole in it with a cup like other washer games. For now, this one is intended to be played like shuffle board in a sense. If a washer lands on the center section its worth 1 pt. If the washer is touching the Voodoo Logo, its worth 3 pts. There is also a scoring variation where if a certain side of the washer is up you multiply the points earned for that washer by 2.

The wing could be fully customized to match your own kart or favorite driver, you could also replace the Voodoo center decal with any one of the many different decals you have laying around the shop.

Once I have the design finalized, I will have a better idea of the price if anyone is interested in purchasing one. My guess is it will be in the $40-$50 range.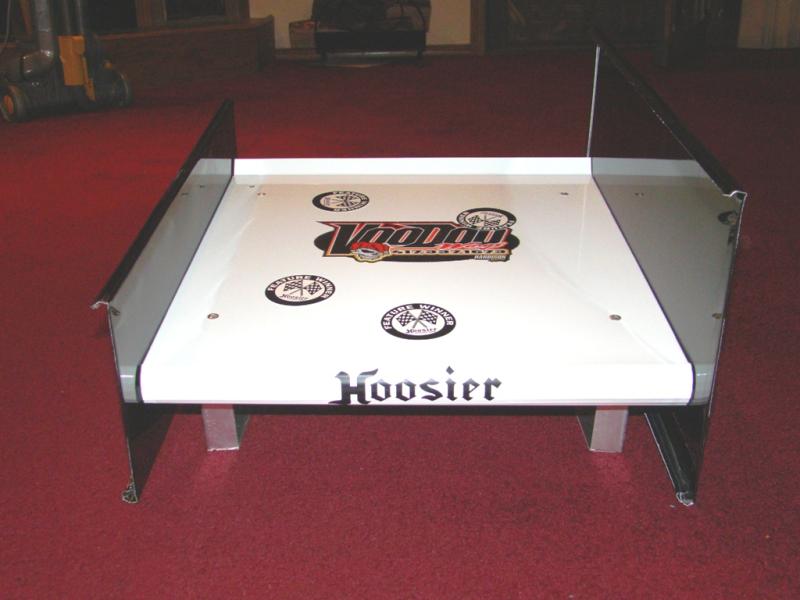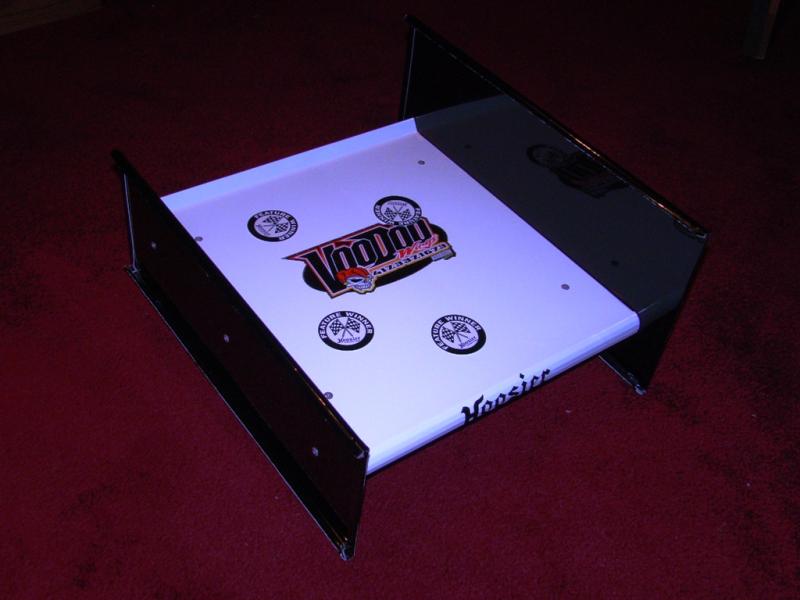 I also build winged mailboxes if anyone is interested. Cost is $50 (shipping cost not included )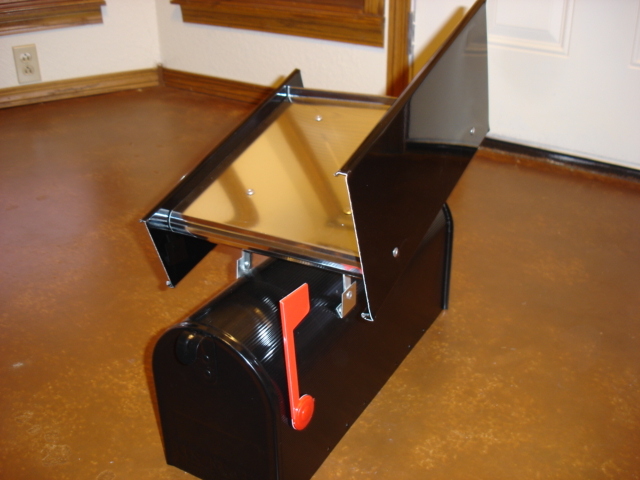 For more information on these or the many other products I make, email me at harbisonracing@yahoo.com
Thanks,
Tom Harbison