This message was edited on August 19, 2013 at 06:15:22 PM by Red Racer 9
Had a good night at Crawford County Speedway Saturday night!! Tom was in Webster City at the big vintage gathering with the 6T Coupe and Andy was a little under the weather so the 8-Ball stayed in the shop, but the rest of us set out to put on a show for the fans. Chad won the hardware with Aaron trying to set another trophy on the mantle!! Jamie is coming along in the 27, John had a hose problem in the heat, and I had a tire going down in the feature. Still had a good night of Vintage Fun!!
Heat Race:
53) Aaron Moss
98) Chad Lankford
9) Bruce Hill
30) John Bishop
27) Jamie Moss
Feature Race:
Chad Lankford
Aaron Moss
John Bishop
Jamie Moss
Bruce Hill
Included some pics from the nights Hotlap Action!!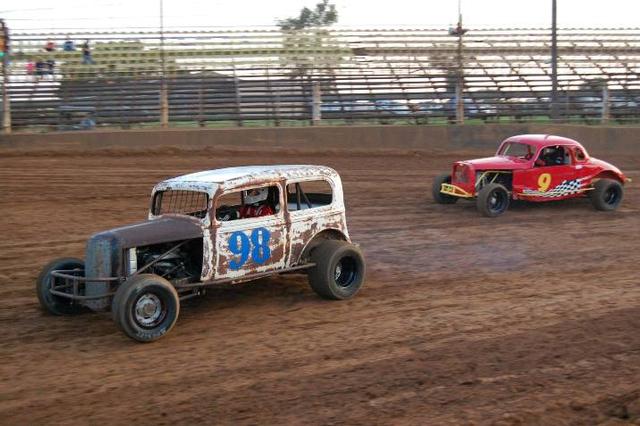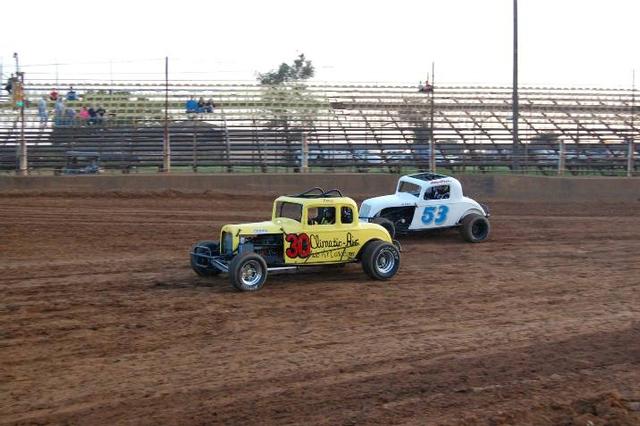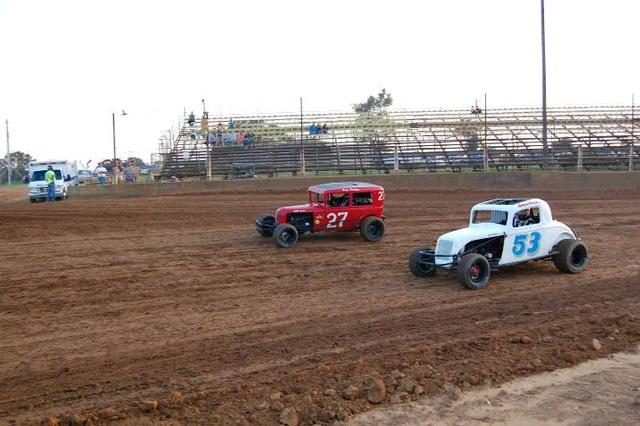 Bruce

Red Racer 9
37 Chevy Vintage Mod
Member: OVSCRA & RRVO