Hi All,

I'm new to this site, seeking information and the possible whereabouts of the sprint car that my late father-in-law Jim Yoshida owned/built with Hank Higuchi in the mid to late 50's. The car won the 1957 CRA Championship driven mostly by Billy Cantrell, but was also driven by Hank Henry, Jack Rounds, Johnny Paulson, Jack Gardner and Jim Hurtubise...although I have yet to confirm that Hurtubise actually drove the car. Jack Gardner drove it at St. Paul in 1957.

The car featured a Lujie Lesovsky tube chassis, hairpin frontend, central front & rear axles...the front axle and steering box were '29 Franklin. Torsion bar rear suspension. QC, axles and 4-wheel spot brakes were all Halibrand. Hank Henry hand-formed the body. Powerplant was a Wayne 12 port head & exhaust manifold on a GMC 6 cylinder built by Jim Yoshida. The car had a lot of success in the West, but struggled against the Offy's on the large half mile tracks. It was featured in the April 1957 issue of HOT ROD Magazine. The article and accompanying photos by Eric Rickman was titled 'Hi Torque Sprint'.

Sometime after 1957 and quite possibly closer to 1960 (This is where the water gets murky) Hank Higuchi campaigned the car in the Midwest and East. I have no confirmation of where it raced during this period other than having been told by Lloyd Stehling that Jack Gardner drove the car at St. Paul in 1957. What I do know is that Steve Stapp aquired the car sometime during this era and put a V8 in the car and continued to run it...where and for how long remains a mystery at this point. I spoke to Steve about a decade ago and he told me he had some success with it, but could not recall where the car ended up. Jim Yoshida was still alive then and I made every effort I could at the time to locate the car or any of its recounted racing history. I thought both worthy of saving and I wanted Jim to have a hand in the possible reconstruction of the car...I stress 'possible'. Unfortunately Jim passed away in 2006 and all of my leads to the whereabouts of his championship winning car went cold...

It was a beautiful car that would've been hard to miss on race day, but I don't know how much if any it changed visually once Steve Stapp campaigned it.
additional photos of the car may be viewed here:
http://s799.photobucket.com/user/jtmidcentury/library/#/user/jtmidcentury/library/Henry%20and%20James%20Vintage%20Sprint%20Car?sort=3&page=1&_suid=1390970533295009114073640564013

I know that 50+ years is a lot of time to cover and there's no doubt a lot has happened in that time period, but I'm once again seeking the proverbial 'needle in a haystack' hoping there are some stones yet unturned regarding this car. I have seen more than one amazing reunion occur between man and machine on these pages and others like them...

Please, do tell what you know. Thanks in advance for your time and recollections...

Best regards,

Gary Wise & Jamie Yoshida
310.200.6630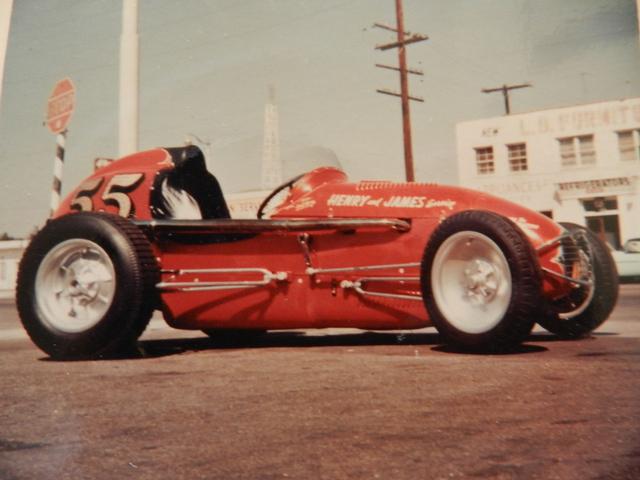 From the Tom Sakurai Collection. Photo credit, Tad Kitano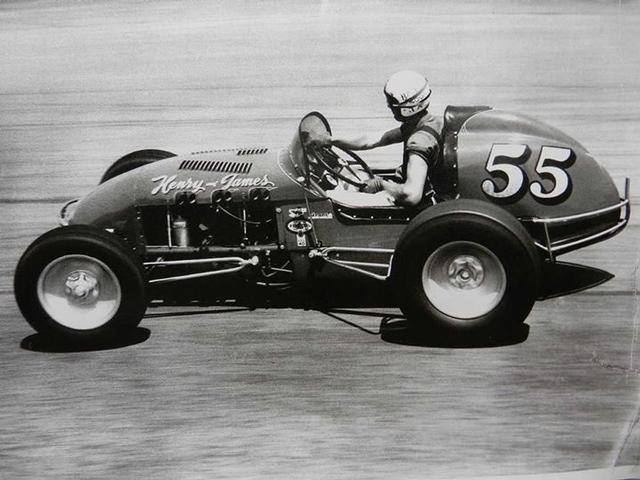 Jack Rounds, Riverside International Raceway Labor Day 1958.