Fan Appreciation night and the wind up of our season at Crawford County Speedway Sat. 10/12/13. Had a great night, the only thing that would've made it better would've been if the rest of the group would've been able to race that night as well (to many broken cars from the last race and not enough time to repair). We did have 4 cars, Andy and Chad brought the 8-Ball for display only, but Aaron, John, and I came ready to race!! Passed out alot of hero cards for the fans and enjoyed a great BBQ dinner!!
Heat results:
Aaron Moss 53 (34 Chevy Coupe)
Bruce Hill 9 (37 Chevy Coupe)
John Bishop 30 (32 Ford Coupe)
Feature results:
Aaron Moss
Bruce Hill
John Bishop
Here's a photo of the 4 cars that did make it and 5 of the drivers and my oldest grandson.
A photo of the new OVSCRA banner.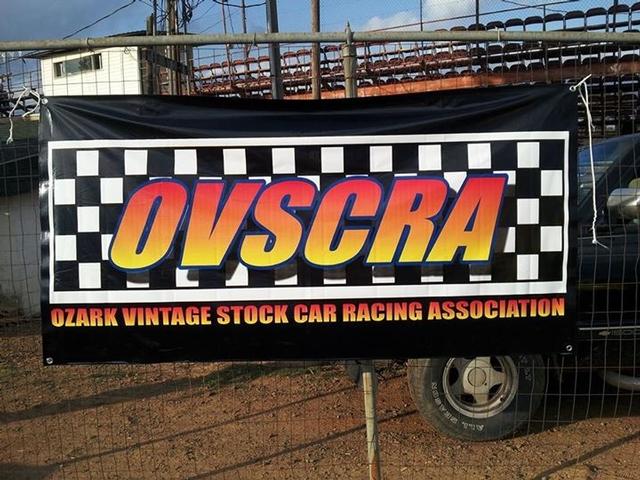 Introductions before the feature race.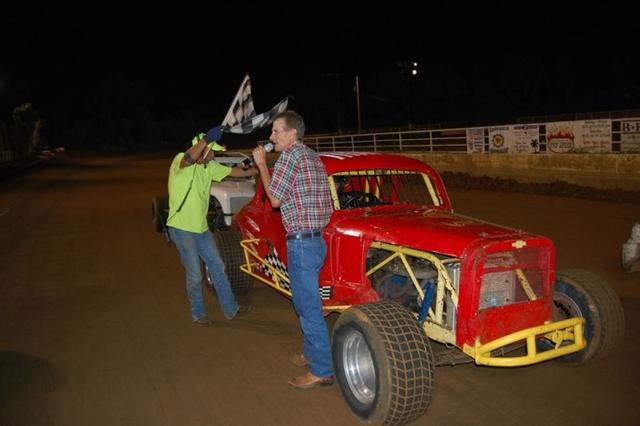 And last but not least, Aaron receiving his trophy for the nights feature win (he didn't beat me by much, look out next year LOL!!).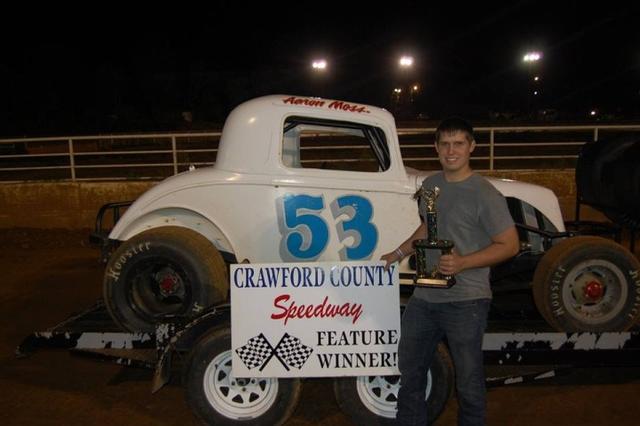 Thanks to Crawford County Speedway for their support and the fans that come out and watch each Saturday Night!!
Bruce

Red Racer 9
37 Chevy Vintage Mod
Member: OVSCRA & RRVO