This message was edited on June 30, 2013 at 09:26:23 AM by Red Racer 9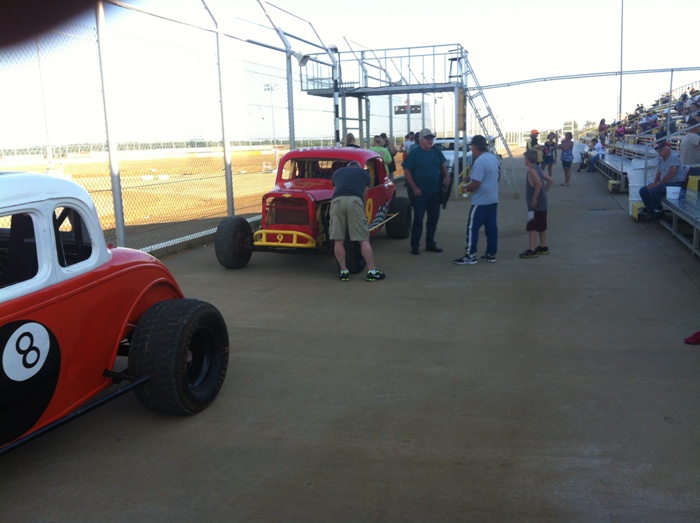 Had fun at Outlaw Motorsports Park last night!! Four of us were able to make it, still have one with a broken trans, two with prior commitments, but Andy Chad, Aaron, and myself were able make the show. Aaron was able to pull off a double win night, just wait Aaron, I know what gear to run now (I was to high geared).
Thanks to Outlaw for allowing us to be a part of their program last night, we enjoyed it!!
Heat Race:
Aaron Moss (53)
Chad Lankford (98)
Bruce Hill (9)
Andy Anderson (8 Ball) Broken fan belt
Feature Race:
Aaron Moss
Chad Lankford
Bruce Hill
Andy Anderson (no fan belts for a flathead available!!)
Bruce

Red Racer 9
37 Chevy Vintage Mod
Member: OVSCRA & RRVO