Dispite the rain Saturday and the breakdowns Friday night, our vintage group (OVSCRA) had a great time at the Hillbilly Vintage Nationals at TriState Speedway!! Had some great racing Friday night and had a rainy car show at Ed Walkers Drive In Saturday afternoon with alot bench racing and vintage race car discussions!! Sadly all the racing was canceled for Saturday night due to the rain!!
Friday night the Jr Modifieds had 7 coupes and sedans ready to race with some good close racing, Listed below are the race results for the night.
Heat results:
Tom Burns (6T) 27 Studebaker Coupe, Joplin, MO
Chad Lankford (98) 34 Chevy Sedan, Summers, AR
Aaron Moss (53) 34 Chevy Coupe, Braggs, OK
Bruce Hill (9) 37 Chevy Coupe, Westville, OK
John Bishop (30) 32 Ford Coupe, Roland, OK
Jamie Moss (27) 31 Model A sedan, Braggs, OK
Jim Snedegar, (7-11) 33 Ford Coupe, Odessa, KS
Feature results:
Aaron Moss
John Bishop
Bruce Hill
Jim Snedeger
Jamie Moss
Tom Burns
Chad Lankford
Getting ready for the heat race!!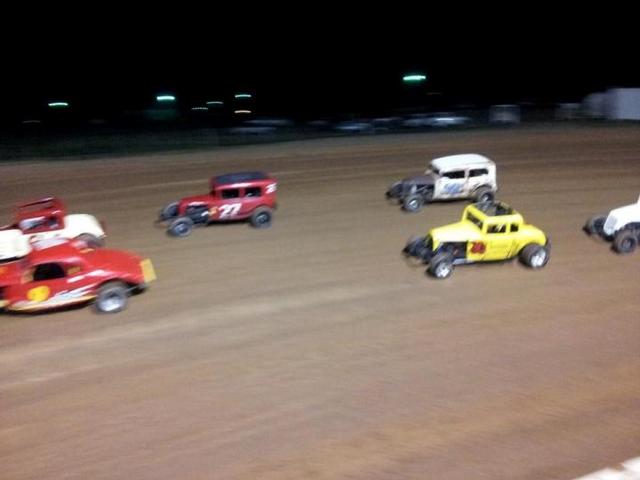 And the winner of the Jr Modified division feature race and Championship trophy "AARON MOSS"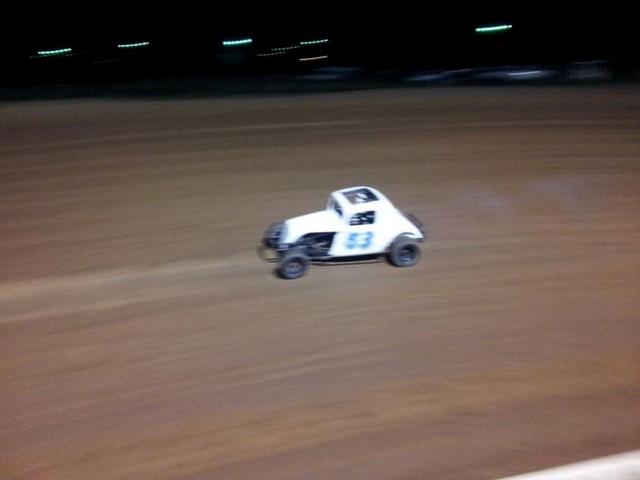 Thanks to all the sponsors, TriState Speedway, and the OVRA for supporting Vintage Racing!!!!
Bruce

Red Racer 9
37 Chevy Vintage Mod
Member: OVSCRA & RRVO